1.Uninstall the current version of "Mill7Mobile" and the "Datalfex 20** Web application server"
2.When you get the following message, just press the next button.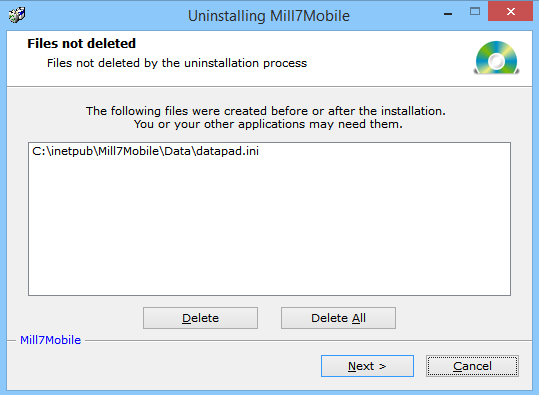 3.Download the latest version of Mill7Mobile from our website
4.Start the installer and choose the correct path (by default: c:\inetpub\Mill7Mobile)
5.After the installation is completed the installer of "Dataflex 2017 web application" will be started.
6.You can ignore the "Webappcheck" and continue with the installer.
7.After the installation you will be asked to restart the server, please press "Yes", this is really needed.
8.Ready.