Welcome to Mill7 Mobile.
Enter your time registration and lookup client information by using your smart phone or tablet.
Run the application in a web browser with a secure connection to your own server using Mill7 as back office.
A demo application is integrated into our website.
Clients that are interested in a demo can request a user name and password to be able to log in.
Please contact us by info@millogic.nl.
For a preview of the demo application on your pc please go to https://www.millogic.nl/mill7-mobile.
To run the demo application on your mobile device please go to https://www.mill7.nl/mill7mobileDemo.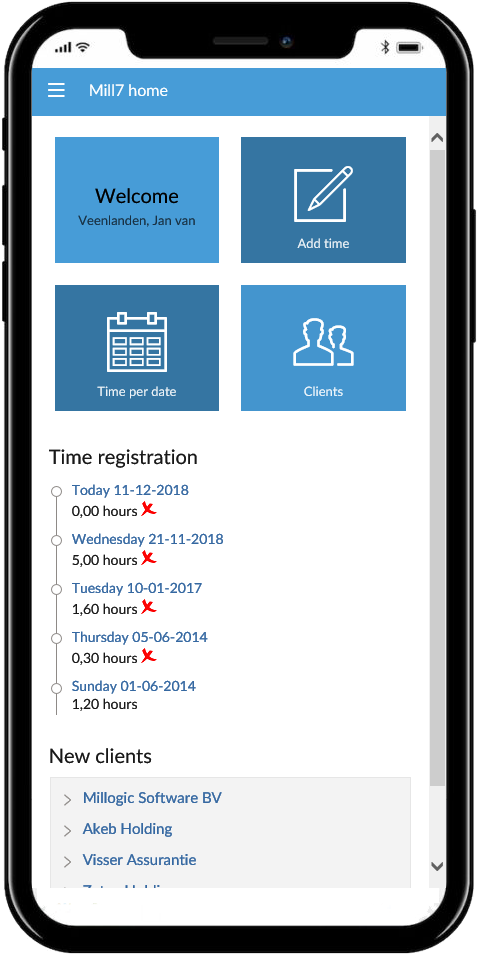 Every brand of mobile phone has the option to create a shortcut of a webpage on your homescreen, this hides the addressbar and the webapplication will have the look of a real app for your phone.